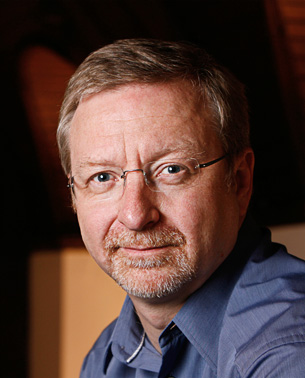 2016/17 Winners Announced
"This summer we mark the fifth year since Jonathan Speirs' passing. We promised that his legacy would be continued through the JSSF and we are very appreciative of the support from family, friends, colleagues and companies that continue to support the Fund each year.
The Trustees discussed at some length the strengths of the nominations received this year. There were two exceptional and worthy candidates who stood out and, after further discussion and research, we reached the decision to award not one, but two awards this year. We are therefore very pleased to announce the winners as Eleanor Connolly of the Royal College of Art, London, and Martyna Marciniak of the Bartlett School or Architecture, University College London. I have met both scholars and have seen two talented, very dedicated and ambitious students who in different ways have shown a passion and understanding of light and how it can enrich architecture and people's lives.
The additional award this year was only made possible by an extremely generous donation from Lucifer Lighting. This was alongside the contribution they made in their role of 'Benefactor'. We are also extremely grateful as ever to all our Benefactors, Sponsors, Contributors and Supporters who regularly make donations to the fund.
We now have a small and international community of five scholars at the beginning of their careers who we hope with the help of the JSSF will go on to great things – which was always our ambition. These are the beneficiaries of the Scholarship but we also want to encourage the other candidates in their endeavours and studies as the quality of submissions have been diverse, interesting and stimulating to critique.
We congratulate Eleanor and Martyna as well as their Tutors and Schools."
John Roake
Chairman
May 2017
Latest News
The Trustees of the Jonathan Speirs Scholarship Fund are delighted to announce this year there are two winners of the 2016/17 award: Eleanor Connolly of the Royal College of Art, London and Martyna Marciniak of the Bartlett School of Architecture, University College London. Chairman John Roake met with them last week to present them with their medals.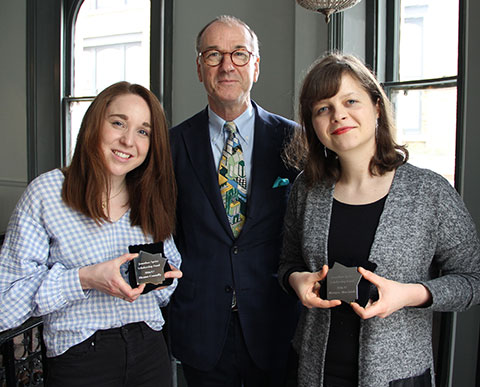 While the two winning scholars showed strengths in different areas, they both conveyed equally high levels of passion and creativity and showed a clear understanding of the importance of light in architectural design. They were also keen to explore the influence of light on human perception and emotion.
Eleanor will be using the scholarship to complete her thesis and bring some of her ideas to reality, in collaboration with the Grymsdyke Farm – a research facility, workshop and living space for creatives. Martyna plans to use the scholarship to fund the required models and prototypes for her final architectural projects as part of her studies, and subsequently to subsidise a period of internship at a firm in the lighting industry.
Congratulations Eleanor and Martyna!
As we prepare to award the 2016/17 Jonathan Speirs Scholarship, we look back at our previous scholars to see what they have been up to over the past year.
Last year's scholar, Charlotte Eley, graduated from the University of Sheffield shortly after receiving her award, and, after a short summer internship with Speirs + Major in London, she found a full-time position at Hawkins Brown Architects in Manchester. She has already organised a CPD talk about the physics and psychology of lighting, and is keen to continue her research into the social aspects of lighting which she focused on during university.
Cashel Brown was awarded the scholarship in 2014/15. He has recently taken up a position at Lighting Design International and is looking forward to the new projects and challenges he will come across there. Cashel will be speaking at PLDC in November where he will present his research into lighting festivals and events that commenced with his university dissertation.
Our first scholar, Alex Stewart, is still busy juggling work at Bernheimer Architecture in New York with being a part-time faculty member at his alma mater, Parsons The New School for Design. He continues to work with and be inspired by light in both personal and professional projects.
We have been very fortunate in the talent and potential of our three outstanding scholars so far, and look forward to getting to know future scholarship winners and supporting them in their passion for light.
We are pleased to announce the next batch of student applications for our 2016/17 award have been received. The Trustees are looking forward to reviewing these over the next few weeks, speaking to the shortlisted candidates and selecting a well-deserved winner. Stay tuned!
View all news stories